David Nugent, EVP of Business Development, Omnigon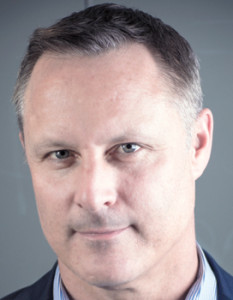 David Nugent is a founding partner at Omnigon, a digital consulting firm that delivers strategic technical and creative guidance and solutions to leaders in the sports, media and entertainment industries.
Nugent oversees the Business Development and Client Management teams and has been instrumental in all new business acquisition. Nugent and his team are responsible managing the relationships of all Omnigon's clients including the PGA TOUR, NASCAR, WWE, USGA, Fox Sports, Fox Broadcasting, MSG, and MLB.
Under his leadership, the company has experienced an average a year-over-year growth of 50-80% since the company's inception in 2008. In early 2014, Omnigon expanded its overseas presence by opening an office in London to continue to fuel its growth into the international markets. The London office reports into Nugent.
Nugent has become popular on the thought leadership circuit having spoken several conferences within the last year, including SportsPro Live (in the UK), On Deck Sports Conference, NASA Life Event Technologies and the Social Media Summit.
Prior to Omnigon, Nugent was Founder and President of RDW Sports Marketing, a sports marketing and technology company whose clients included Madison Square Garden, National Hockey League, New York Rangers, and the New York Knicks among others. In addition to overseeing the firm's business development opportunities, Nugent, an avid hockey fan developed and ran a youth hockey program in conjunction with the National Hockey League from 2006-2008. The program, "Got Skills," ran in 10 NHL markets including New York, Boston, Philadelphia, Anaheim, Phoenix and Nashville where it served hundreds of children each year. Before RDW, he was Founder and President of a web development firm, Gyrate Internet Solutions.
Nugent received his Bachelor of Arts degree in English from Ithaca College. He lives in New York with his wife and three children. Still a recreational hockey player, he also coaches youth ice hockey and lacrosse teams.