REBEKAH BURGESS-SMITH, DIRECTOR INTERNATIONAL DIGITAL MARKETING - WWE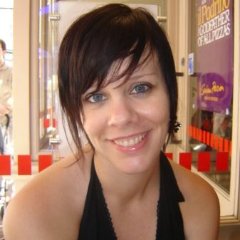 Rebekah Burgess-Smith is a content marketing specialist, with over 10 years' experience within the entertainment and broadcast industry.  Rebekah joined WWE over a year ago as a Senior International Marketer, focusing on digital tools to market WWE to a global audience.
Prior to WWE, Rebekah worked for Microsoft Australia launching the digital strategy for TV shows such as The Voice Australia, Big Brother Australia and renovation reality TV series The Block, a role that entailed planning and building the digital platforms and second screen applications, marketing the show and tune messaging, develop commercial partner activations as well as content planning and creation for a social, website and second screen experiences.
Earlier in her career, Rebekah has marketed film and TV show releases in Australia, UK, Canada and USA for studios, broadcasters and independent film companies such as Disney, Village Roadshow, Madman Entertainment, Channel 4 (UK) and ADV Films (Japanese Animation). She is passionate about content marketing and using technology to reach the target audience best suited for the entertainment property.
@TheBexsta