Josh Glantz - SVP, Mobiquity Networks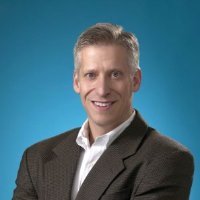 Josh Glantz is a sought-after adviser to early and mid-stage digital companies looking to accelerate growth and evolve their business outlook. In the summer of 2014 two companies he advised had transformative events.  MDotLabs, a digital analytics company that focused on solutions to combat ad fraud, was acquired by global analytics and measurement leader Comscore.  Story to College was accepted into the prestigious Education Technology segment of the New York TechStars accelerator program funded by Kaplan.  He is currently an Entrepreneur in Residence at Progress Partners, a boutique investment bank.
Josh is currently the SVP of Strategy and Business Development for Mobiquity Networks, the leader in the fast growing iBeacon / proximity marketing category.  Josh's team is responsible for building publisher and advertiser relationships as well as the product roadmap and strategic partnerships.
From 2009 to 2014, Josh Glantz was the VP, General Manager for the digital business at Publishers Clearing House, growing that business unit from $20MM up to over $100MM.  Josh lead a team that managed media buying, ad sales, social and mobile gaming development and engagement, product and content development and marketing and all email marketing.
Josh joined PCH from ideeli, a high-end, members-only online shopping community where he served as general manager of advertising and integrated sponsorships. At ideeli, he built a team focused on email and integrated advertising solutions that contributed to the company's growth by developing new lifestyle-driven e-commerce categories, channels and media partnerships. He also helped the company raise more than $20 million in venture capital.  ideeli was acquired by Groupon for $43MM in January, 2014
Before ideeli, Josh spent seven years as senior vice president and managing director at ePrize, the leading supplier of interactive promotions and online loyalty programs, where he developed and ran the company's New York Office and managed a team of 17 sales and strategy professionals. During Josh's tenure, ePrize grew from $2MM in revenue to more than $50MM. ePrize was acquired by PE firm Catterton Partners in August 2012 for $100MM and rebranded in March 2014 as HelloWorld.
Earlier in his career, Josh had management roles at pioneering web design agencies USWeb and RareMedium and Israeli venture fund BRM Seed Ventures.
Josh is a graduate of Princeton University and Brooklyn Law School. He was a founder of Swim Across America, a national not-for-profit that has raised more than $25 million for cancer research, treatment and prevention and he the past President of the Scarsdale Little League.