JACQUELINE LISK - FOUNDER, JR LISK, INC.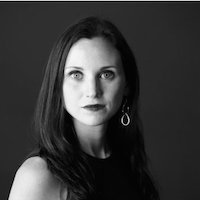 Jacqueline Lisk is a journalist, editor and consultant who specializes in content marketing. She believes brand journalism can be high-quality journalism and has helped some of the world's leading companies create and execute their content strategies.
She has worked with Charles Schwab, Goldman Sachs, Novartis, Procter & Gamble, Unilever, H&M, Carnival Cruise Lines, Verizon, Cardinal Health, Microsoft, Wal-Mart, General Motors, Hershey's, Organic Valley and many more, including the nation's most prestigious non-profit associations, media agencies, government agencies and global publishers.
She is president of JR Lisk, Inc., a content creation and strategy firm that helps companies roll out effective and sustainable content marketing plans. Past and current clients include Inc. Magazine, Korean Airlines, Las Vegas Convention Center, Regents Bank, Associated Press, AARP, The Hartford, Montner PR, MODCo Creative, MediciGlobal, National Eczema Association, Wilson Fletcher and many more.
She most recently served as head of digital product at Mediaplanet, a global content marketing company that produces print supplements and digital sites in partnership with leading publishers, including Gannett, Hearst, Washington Post and more. Jacqueline helped launch the content marketer's digital arm in 2013, creating the product, business model and pricing strategy, and overseeing editorial and production processes. She played a crucial role in deploying the business across the company's European markets and ensuring profitability year one. Prior to that, she served as Mediaplanet's global head of production and North American editorial director.
Jacqueline got her start at Penguin Group, where she worked directly with authors on publicity strategies for their new books. She lives in Stamford, CT with her husband and daughter, Juliette. She is an avid reader and writer (perpetually working on the next great American novel, of course) and a lover of movies, music, good TV and travel. Like Jack London, she plans to use her time.
Jacqueline is proud to be a member of Content Marketing Institute's elite network of affiliated content marketing experts.