Liz Kiehner - Global Design Services Manager, IBM iX Global Studios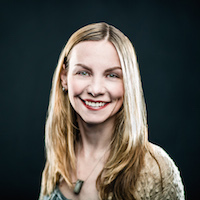 Elizabeth is a design maven and award winning creator whose expertise in design studio operations, digital media, content creation and brand experiences make her a sought after speaker and expert on building networks of specialized creative talent. As the Design Practice Manager at IBMiX, she serves as Chief of Staff in developing a talent network.  Elizabeth's experience as creative & design pitch winner will help IBM organize and successfully participate in digital and brand experience AOR pitches selling superior ideas and designed products.  In this role she leads discussions and presentations from concept through delivery, and effectively communicates process on all client engagements.
 
And there's more:
Elizabeth believes in setting people up to succeed, and delivering and executing innovative ideas and experiences.  After eight years of running her own 10-person design boutique, Thornberg & Forester, she brings in-depth knowledge of both traditional and digital media.  She marries people management experience with business development acumen.  Excellent presentation skills paired with the ability to craft exceptionally creative and impactful work.  Past lives include production roles at Havas Chicago, Suissa Miller, LA and Trollback as well as Freestyle Collective in NYC.
Connect with Liz Kiehner
    LinkedIn: www.linkedin.com/pub/elizabeth-kiehner/3/6b0/231
    Twitter: @kiehner