GREGORY GALANT - CO-FOUNDER, THE SHORTY AWARDS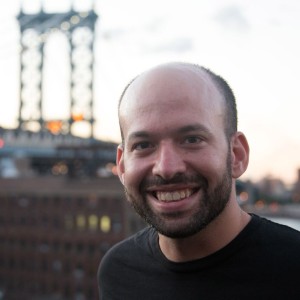 Greg Galant is the the cocreator and executive producer of The Shorty Awards honoring the best of social media — past winners include Ricky Gervais, Cory Booker, Conan O'Brien, Sesame Street, Neil Patrick Harris, Mike Bloomberg and NASA. Greg's also the cofounder and CEO of Muck Rack, a digital PR and journalism platform. TheNextWeb called Muck Rack "one of the most useful tools ever invented for media professionals".
Previously, Greg was an associate producer at CNN where he analyzed the latest trends in citizens' media. Greg has worked at Newlight Associates, a $120M technology venture capital fund. A lifelong entrepreneur, Greg founded an award-winning web development firm at age 14.
To help fellow entrepreneurs, Greg created Venture Voice, a podcast interview series with the founders of Twitter, LinkedIn, The Vanguard Group, Brooklyn Brewery and more. Greg's a mentor in the TechStars startup accelerator. BusinessWeek named him one of the "Best Young Tech Entrepreneurs".
Greg's a frequent speaker on social media, marketing, PR, entrepreneurship and journalism. He's given presentations at SXSW, Le Web, Harvard Business School and The International Journalism Festival. His columns have appeared in Fortune, Forbes and Business Insider.
Greg's also a member of Twitter's exclusive first name club. You can follow him at @gregory.