CHRIS KUTHAN - INDUSTRY LEAD, TECHNOLOGY - VERIZON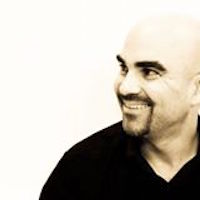 During his career Chris Kuthan focused on innovation and marketing across the IT, Media, Telecommunications, and Life Science industries. His background includes start-up environments, leading mid-size companies as well as managing across different functions within Fortune 100 corporations.
Currently Chris leads Verizon's Technology & Services Vertical, composed of the company's enterprise-level technology customers. In this role he focuses on marketing of and building partnerships around Verizon's Cloud, Mobility, Big Data/ Analytics, Networking, IoT and Security offerings.
Prior to joining Verizon, Chris led a national Life Science organization and innovated their business model. Past engagements include Harris Corporation, Vodafone and Nokia across Europa and Asia. Chris holds a MSEE from TU Vienna and a MBA in General Management from HSEE Helsinki.