ANDREW EISNER, COO - MOVABLE MEDIA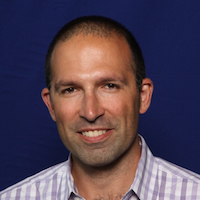 Andrew Eisner is currently the COO of Movable Media, a leading content marketing agency focused on connecting Fortune 1000 brands with influencers.  At Movable Media, Andrew oversees customer success, editorial operations, and technology. 
Prior to Movable Media, Andrew was CTO of Autonomy Optimost and then COO of Autonomy's (NYSE: HPQ) Marketing Optimization Business, which he joined via acquisition.  Before Autonomy, Andrew was part of the management team at Optimost, the leading multivariable site testing company.  He has also held positions at easyGroup and American Express.
Andrew holds an MBA from Harvard Business School and a BA from Wesleyan University.  He is also the co-founder of two exceptionally cute kids.