Alex Baydin - Founder and CEO, PerformLine, Inc.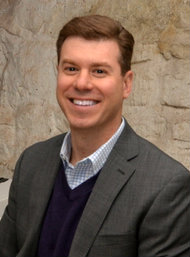 Alex Baydin is a seasoned executive and a recognized leader in the compliance and digital media industries. Alex founded PerformLine as he saw the growing need for compliance and verification in the marketing space. Using his deep experience in media and compliance, he developed the PerformMatch™ SaaS platform to bring automation and scale to companies looking to mitigate risk and ensure brand safety. PerformMatch empowers marketers with a comprehensive marketing oversight solution for multiple channels within a single platform. By monitoring contact centers and the web, the platform ensures regulatory, brand and TCPA compliance.
Prior to founding PerformLine, Alex held the position of Vice President and General Manager of Verticals at Epic Advertising, a leading performance-based affiliate network. At Epic, Alex was responsible for setting and driving lead acquisition, sales strategy and revenue in over 13 lead vertical markets.
Previously, Alex was Vice President of Business Development at Quigo Technologies, a leading contextual CPC and search engine marketing firm. Alex held two positions at Quigo, first running the SEM sales team, and secondly, leading partnership efforts to negotiate exclusive relationships with top tier publishers for Quigo's AdSonar private label contextual network. Prior to Quigo, Alex served at United Online (NASD:UNTD) as a Senior Director of Business Development.