John Meyer, Marketing Leader- The Company Corporation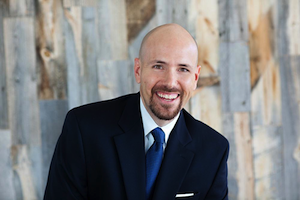 John Meyer is the marketing leader for The Company Corporation (www.incorporate.com), the Small Business Unit at Corporation Service Company® (CSC®), which incorporates tens of thousands of new businesses annually and provides ongoing compliance services to hundreds of thousands of companies located throughout the U.S.
Meyer is a small business startup expert with The Company Corporation. He is passionate about helping entrepreneurs and connecting them to resources that help them thrive.
Prior to joining CSC, Meyer held marketing and business development positions with MBNA America (now Bank of America).
Meyer spends his free time in the small business community, serving as a member of the board of advisors for a local small business and also as a member on the board of directors for a non-profit organization that is dedicated to educating emerging student leaders.
Meyer is a graduate of Loyola University Maryland. At Loyola, he served as class president and was the student commencement speaker sharing the stage with the late newsman Tim Russert.